Recent times are littered with examples of businesses who failed to recognise the changing demands of their consumers and paid a heavy price.
Blockbuster Video didn't see the streaming media revolution coming, Blackberry weren't ready for the consumerisation of mobile devices in business and Kodak couldn't see that developing images from film was on its way out (despite building a digital camera prototype in 1975!). It wasn't as if these companies didn't have the resources to address a changing world, they just weren't ready to adapt.
"It is not the strongest species that survive, nor the most intelligent, but the ones most responsive to change." Charles Darwin
This time of "digital Darwinism" was defined by digital marketing analyst Brian Solis as "an era where technology and society are evolving faster than businesses can naturally adapt. This sets the stage for a new era of leadership, a new generation of business models, charging behind a mantra of 'adapt or die'."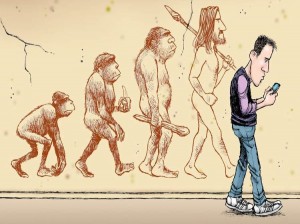 Information Security is key concern at a time when access to technology and data has been made easier than ever. This results in more connected businesses with faster and easier access to technology resources, but also increases the risk to those businesses. If you're an IT security professional there's no doubt you feel trapped between your responsibilities to help accelerate the success of the organisation you work in whilst doing your utmost to protect the assets of that business and its customers. This has always been the paradox.
There is one fundamental area where you can evolve and look to empower the people in your company, specifically IT teams who are very often at the forefront of how technology is being used. Every research firm and analyst has clearly highlighted identity and access management as a key theme for the coming years. Traditional tools certainly don't enable you to confidently hand out access to systems, they miss two key requirements: firstly, the kind of control that can help you to ensure that the right people can access the right systems (or even better is automated and user-driven so you don't need to invest years of man time!) and the visibility to see how access is being used and intervene if necessary.
To evolve in our own little part of this era of digital transformation we must be focussed on arriving at a point where we don't just simply lock every door, but we make sure we can easily give the keys to the right people when we need to.