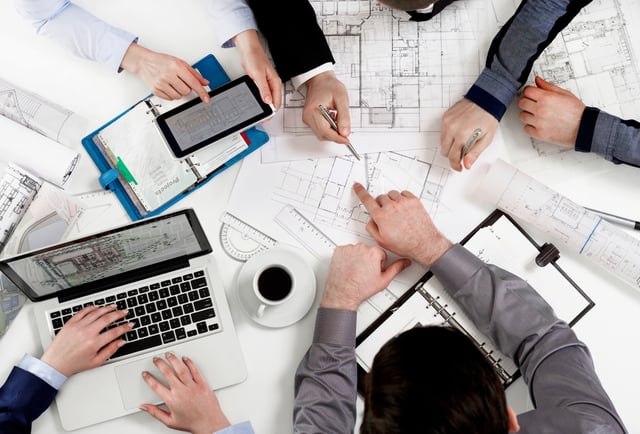 There is no doubt that one of the main driving forces contributing to the positive outlook for companies in the UK is the way in which technology has been changing both consumer and commercial activity beyond recognition.
IT contractors become more essential for businesses
---

For many, this has opened up new opportunities and given them the chance to try different approaches to solve the problems of the past. One major area for businesses has been the way in which contractors now play an expanded role.
What is an IT contractor?
A contracted role is essentially a job that is undertaken by someone who is not a permanent or part-time employee, but is instead contracted to do a specific type of work over a certain period.
This type of arrangement can cover a wide spectrum of roles, from building-trade professionals through to unskilled and low-skilled manual work. However, the sector that most often features contracted workers is IT, where skilled and specialised workers can find themselves in high demand.
A recent study found that more than 70 per cent of businesses in the UK use IT contractors. There are a number of reasons for this demand and most of them revolve around the increasing complexity of IT systems in combination with their ubiquitous presence across all types of commercial activity.
Contractors provide skilled and specialised work
Contracting often works in the best interests of companies when they have a need for skilled work to be done but without a long-term requirement that would be best solved by having permanent employees. Also, with highly specialised computing systems often being upgraded or sometimes changed entirely, permanent staff would need regular training, which can be an expensive outlay, especially for small and medium-sized enterprises.
There are far more positive factors to a contracting arrangement than there are negatives.
For a business – using IT contractors makes sense because it offers workforce flexibility and is cost-effective.
For workers – being in constant demand gives them the chance to maximise their work-life balance and make the most of a viable job field that is sure to continue growing.
For both sides – an umbrella company can make the whole process even more straightforward. Effectively acting as a third-party liaison between the business and the contracted employee, this type of company can look after all the payment, invoicing and taxation issues along with many other aspects of the working relationship.
But that doesn't mean that there aren't drawbacks to taking the contractor route and these concerns must be balanced not only when deciding whether to use a contractor but also HOW to work with that contractor.
IT contractors often access sensitive data
Whilst we are pushing for better technology to make business successful, we must also push for better security to protect that business. Contractors may traditionally have been able to access large parts of an organizations infrastructure or been able to logon to highly sensitive systems. As business begin to handle ever more precious data it's vital to have an appreciation of the risks that contractors pose to this data and consider methods to be able to better control how and where they work.
With both companies and consumers continuing to devour new technologies as they emerge, IT professionals are sure to be in more demand than ever in the future.
As flexible working becomes more important to many people, and businesses adapt to new trading conditions and ways of working, contractors are likely to make up an increasingly significant proportion of the UK workforce in the years ahead and become even more essential for businesses than they are today. It's as essential to ensure those businesses are secured.