Being head of IT Operations in a mid-sized or big enterprise is becoming a more and more demanding challenge.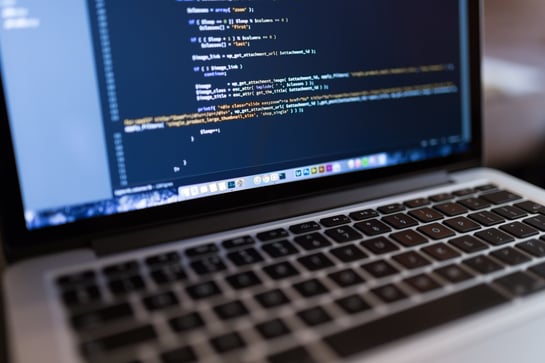 The pressure to deliver business critical projects on time and to budget with increasingly limited resources is getting harder to achieve.
How IT Operations can benefit from
Privileged Access Management
Successful operations managers stay abreast of the best technologies they know will be easily adopted and supported around the business whilst delivering operational efficiency. Often facing the pressure of hardened IT teams pushing back when "new" technologies are seen to be put in their way, IT operations have to make the best considered choices for the business.
Secure third-party access
In this role, IT Operations often carries the responsibility of managing the flexibility of the workforce to ensure each project has the right resources to maintain the responsiveness of the businesses whist making sure all steps are taken to remain in control, compliant and all operational processes are followed by this flexible workforce whilst maintaining the correct privileged user access.
Using an increasingly contract based workforce adds to the complexity of who has access to what services across the infrastructure, not enough access it becomes obstructive, too much access it could be a potential high risk.
At WALLIX, our WAB Suite offers IT Operations teams a seamless way of offering contract and external providers the right access to the right systems across the enterprise. WAB Suite delivers the tightest control of contact personnel who may even be sub-contacted personnel with highly specialist skills required by the business.
WAB suite avoids potential push back from IT teams as it provides a couple of options to control access target resources. Access is given either via the traditional way through a transparent mode using SSO and RDP/SSH clients. Secondly via WAB-Access Manager using a simple web portal to access anything, anywhere, and anytime so it extends the service delivery to new IT support members not used to traditional RDP/SSH clients.
Align information security with cyber insurance policy
WAB Suite also compliments the belief that cyber insurance is enough. Businesses have to show that appropriate measures have been put in place to mitigate both an external and internal attacks. WAB Suite sits comfortably alongside the reassurance of a cyber insurance policy now on offer from a growing number of providers. Our WAB Privileged Access Management platform is an important part of IT Operation goals to align Information Security with Cyber Insurance policy to show key steps have been taken to avoid reputational and financial risk.
Monitor all connections and actions
WAB Suite tracks all connections and actions performed on all configured devices accessed by IT project teams as well as external service providers or contractors. Using the WAB console Operations leads can view the connection logs and user logins in real-time ensuring all actions, whether intentional or totally innocent, are logged and recorded for later review.
This level of functionality offers a best of both world solution for IT Operation leaders offering the assurance of maintaining the need to have a flexible workforce whilst maintaining absolute control and compliance.