When Intelligence Contractor employed as a computer analyst, Edward Snowden turned whistle-blower the question was which business or public sector organisation is next. Of those that we have heard about, all seem to be eclipsed by Panama based legal firm Mossack Fonseca. It is alleged Snowden managed to leak 1.7 million documents from inside the NSA. It is believed 11 million documents, 2.6tb of data retained by Mossack Fonseca have been comprised in what is viewed as the largest ever leakage of data.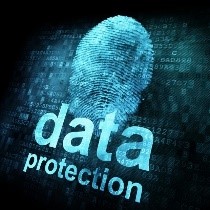 The Impact-Loss of Trust
---
The trust established by Mossack Fonseca, which has over 40 operations around the world, to help manage the privacy of its customers is now in question with every news agency scanning leaked information for relevant local and globally recognised clients of an organisation that has committed no crime in its home nation through its action but has exposed the privacy of many of globes wealthiest private and political individuals. With national tax authorities now interested, the chain of events will now escalate and the once treasured trust will be no more.
This begs a number of questions including:
Just because there are no major public disclosures, does this mean that other companies have not been compromised or due the high profile of this occurrence this could be the tip of the iceberg?
Is Access to my businesses privileged information managed so that I don't become a victim of data leakage?
Though this leak has been centred on an organisation in another part of the world, it impacts every corner of the globe. It makes business owners ask the question of their Compliance and Information Management team, are we secure from the inside of our business out?
The Scale Of The Threat
A study undertaken last year shows that 55% of all cyber-attacks were carried out by people who had privileged access to an organisation's IT system. These vulnerabilities are caused by weaknesses in the control and monitoring of the privileged accounts that are made available to administrators, super users and external service providers. Shared accounts and negligent passwords make it particularly difficult to revoke access for users who no longer need it.
Irrespective of the size of the organisation, this area represents the greatest risk to its cyber-security. Information security professionals are facing a loss of control over an ever-growing number of users with privileges for which they are unable to monitor usage.
How Wallix Can Help
Ask the question of those around you "are we secure from the inside of our business out?", making sure you have a solution in place to control, monitor and audit privileged accounts has just taken pride of place at the head of your to do list. The challenge is finding a solution that is robust enough to deliver but also can be deployed quickly and requires no agent distribution across your infrastructure.
At Wallix we believe our WAB Suite offers the complete solution to control, manage and audit who has access to what where and how.
It's not just our opinion, SC Magazine gave WAB Suite a 5-star rating.
Click below to discover the full potential of WAB Suite or visit http://www.wallix.com/.