You've seen us in Belgium… you've seen us in Abu Dhabi… Now find us in San Francisco at RSA Conference 2018!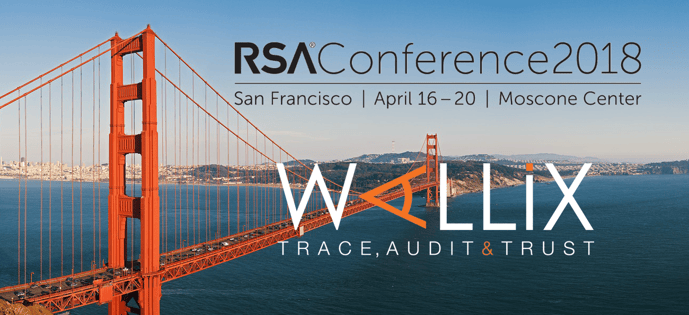 WALLIX at RSA Conference 2018
Join us and thousands of cybersecurity professionals at RSA Conference 2018 in San Francisco! The WALLIX team will be on-site to chat about cybersecurity, data protection, privileged access management (PAM) – including live demos! – and handing out FREE Discovery modules.
WALLIX at RSA Conference 2018
Moscone Center, San Francisco, CA | Booth #4531
FIND US AT BOOTH #4531 FOR LIVE DEMOS!
Come visit our team in booth #4531 in the North Hall to discover first-hand the value of WALLIX PAM for your business!
About RSA Conference
"Where the world talks security"
The RSA Conference aims to connect the cybersecurity industry with information and with each other to stay on top of the latest news and stay proactive against cyberthreats. The conference draws more than 50,000 attendees year after year, making it the biggest cybersecurity event there is. Each year, RSA is loaded with speakers and sessions covering all aspects of IT security from the basics of data protection to high-level, technical cybersecurity subjects.
Discover WALLIX at RSA
WALLIX will be at RSA Conference 2018 from April 16-20 at the Moscone Center in San Francisco, California, presenting our award-winning Privileged Access Management solution and showcasing our new, free Discovery module which helps IT managers quickly and automatically analyze the vulnerabilities inherent to inactive or unidentified privileged accounts!
PAM works best when you understand the full depth and breadth of the systems you need to protect. A Privileged Account Discovery tool uncovers every single privileged account that has ever existed with login credentials to your secure systems. Discovery helps security managers identify security vulnerabilities, maps the entire network and component systems, and creates reports about the status of privileged accounts.
Interested in PAM but not sure how it works? Attend a live demo! WALLIX PAM is powerful, yet incredibly simple to deploy thanks to agentless architecture and an adaptable structure that makes it easy to evolve over time. But don't take our word for it – see for yourself! Book a private demo now → RSA Private Demo
Stop by Booth #4531 to chat cybersecurity with the WALLIX team. Learn more about how privileged accounts are your biggest security threat – and how to defend against insider threat.
Privileged accounts must be identified and managed to guarantee their proper use, both in respecting security regulations like GDPR and in preventing paralyzing cyber-attacks. Privileged Access Management and the WALLIX Discovery module are dedicated to control, exploration and analysis of privileged accounts. A powerful first step towards more effective cybersecurity!
Meet WALLIX and WIN!
RSA just keeps getting better. Stop by the WALLIX booth (#4531) for a chance to win a Google Home Mini! Simply pick up a pair of sunglasses from the WALLIX team, take your best photo and tweet @wallixcom for a chance to win a Google Home Mini each day of RSA Conference!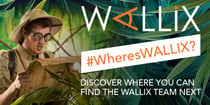 Can't make it to RSA Conference 2018? Follow @Wallixcom on Twitter or check the hashtag #WheresWALLIX to find out where the team is going next. Or simply get in touch!